Country Cookies (Oatmeal-Blueberry)
Brenda.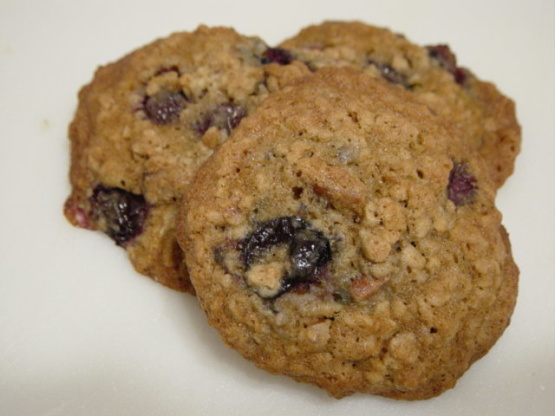 I already have a really good oatmeal/blueberry cookie posted but here is yet another that DBF requests often! He likes them big so I only get around 3 dozen or less, make them smaller if you want more.
Cream sugar, shortening and eggs. Stir in milk.
Sift together dry ingredients.
Blend into the creamed mixture.
Stir in oats, nuts and blueberries.
Drop on greased cookie sheet.
Bake at 400° for 10 minutes.