Jubes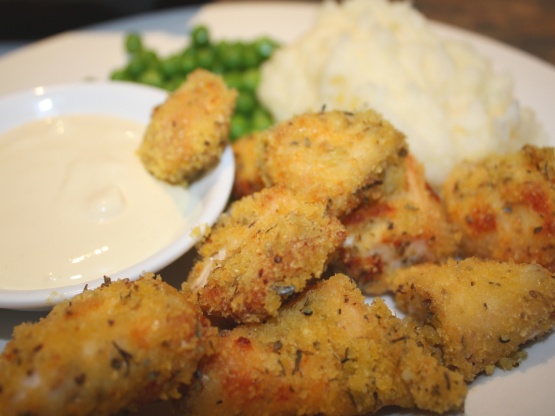 Buttery crumb coated chicken bits dipped in a sour cream mustard sauce. Land-O-Lakes Cookbook.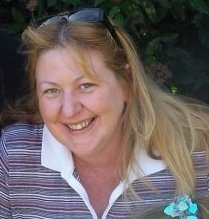 Top Review by Jubes
Fantastic nuggets!! The best nuggets I have ever tasted! Way better than any store bought nuggets :) I used three largish chicken breast fillets and made 30 nuggets. As I eat gluten-free for my diet, I used 'Orgran' brand 'corn crumbs' in place of the cornflake crumbs. Delicious nuggets and the dipping sauce to go with them was deleicious also. Thanks Daisygrl for a keeper of a recipe. Photo also to be posted
heat oven to 425*F.
in small bowl stir together corn flakes crumbs, oregano and thyme.
dip chicken pieces in melted butter, then coat with crumb mixture.
place chicken 1/1 inch apart on a 15x10x1 jelly roll pan.
bake for 10 to 15 minutes or until fork tender and crisp.
meanwhile, in small bowl stir together all sauce ingredients.
serve nuggets with sauce.