Prep 15 mins
Cook 30 mins

Simple and delicious!
Make and share this Country Bread Abm recipe from Food.com.
Directions
Add water,oil,honey,sugar and salt in container.
Add flour;make a ridge and add yeast.
Bake for Basic Bread.
It is really good and so easy to make.
To make it even better, remove from bread machine after the dough cycle.
Shape in one large on 2 smaller loaves.
Let rise in a warm place for 1 hour.
Bake in a 375 preheated oven 30 minutes.
Reviews
Most Helpful
Great loaf of bread. Nice, crunchy crust and soft interior. I made exactly as written and had no problems. I usually let the ABM do the kneading and then finish by hand, but let the machine do the whole thing today and it turned out perfect! Went great with a big bowl of chicken soup.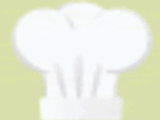 This was very good. A little too heavy for me, but it could have been my flour ratio. It was more like a wheat bread to me, as I did have to add quite a bit of flour to make it the consistency that it needed to be, and I chose flour. I brushed melted butter on the top and baked it in the oven. Super good.

We loved this bread. I too added about 1/4C more flour but I used only white flour since I did not have whole wheat on hand and I wasn't sure if that may have effected the stickiness of the dough. No problem though, once the extra flour was added I kneaded it and shaped into a loaf. Placed in a greased loaf pan and let rise. It rose beautifully. I am very new to bread making and this made me look like I knew what I was doing. I have attached photos for you. Thanks so much Lorrie, I have found a keeper. (Made for Fall PAC 2008)