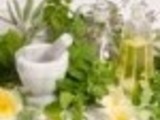 You will love the texture of this great bread.
Directions
Add liquids to the bread machine.
Mix together flour,salt,sugar,Vital Gluten. Add the yeast on top.
Bake in bread machine for 3 hours.
Lately,I have been using the Dough cycle. Remove from the machine.
Knead, cut dough in 1/2.
Form into 2 loaves.
Let rise 1 hour and.
Bake in a preheated oven 375*for 30 minutes.
Reviews
Most Helpful
I made this on the dough cycle, let it rise in a loaf pan. I then baked it in the oven at 375* for 1/2 hour. It came out beautiful! This is so very easy and has a great taste! With so few ingredients, this really delivers! Thanks Sage!

I liked the taste of this bread a lot. The ingredients are ones even the shabbiest stocked pantry (like mine!) contain, so I can whip this up anytime! Thanks for posting!
Sage, as you suggested as an addendum to your recipe; I too used just the dough cycle. I then removed the dough and shaped a log and cut it into eight disks. I flattened them slightly and placed them on two non-stick cookie sheets (four each) and let rest/rise for about half an hour. I then baked them at 350 for twenty-five minutes. I let them cool and sliced each in half...thus creating home-made burger buns. I dislike those pasty efforts that are commercially available and when I saw this recipe I suspected that it would make the tastiest and most substantial rolls for thick home-made burgers piled high with caramelised onions. It did! Thank you. (prepared for the COOKOUT Cookathon July 1st – July 4th 2002)