3 Reviews
This was very easy to prepare and was a hit with everyone. I did omit the sugar for personal taste. Otherwise it was followed to the letter.
This was a very easy recipie, but I would not add the sugar, we like a savory pie not a sweet one.
This was so easy and really delicious. I had some leftover beef from Superbowl Sunday when I made beef dip sandwiches. I didn't have the jar gravy so I used two packets of brown gravy mixed with water as directed that ended up making about 16 ounces of gravy...a good amount for this recipe. Otherwise, it was as written and very delicious.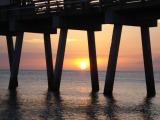 Country Beef Pot Pie