Prep 15 mins
Cook 30 mins

This easy casserole sounds so good and different. The recipe is courtesy Paula Deen.
Directions
Preheat oven to 350 degrees.
Scrub potatoes, slice them, and put into a pot with water to cover; boil the potatoes until tender, then drain and mash them with 2 tablespoons of the butter.
Add cottage cheese, onion, and salt and pepper to taste; stir the mixture gently, then put into a greased casserole; dot with remaining butter and sprinkle with paprika,Bake, uncovered, for 30 minutes, Serve.
Most Helpful
Had this for dinner tonight and we both liked it a lot. Next time I might try sauteing the onions a little as they were a little crunchy yet. Very good and I will be making it again. One reviewer said the consistancy was a little too wet...Maybe you can take the top off for the last 10 min. or so. I thought these potatoes were great.
I saw the episode where Paula made these and I've made them several times over the years. They are awesome. Thanks for posting them here!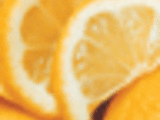 These potatoes were just okay for us. We ate them but won't make them again.