Cottage Cheese Fruit Salad
Pam-I-Am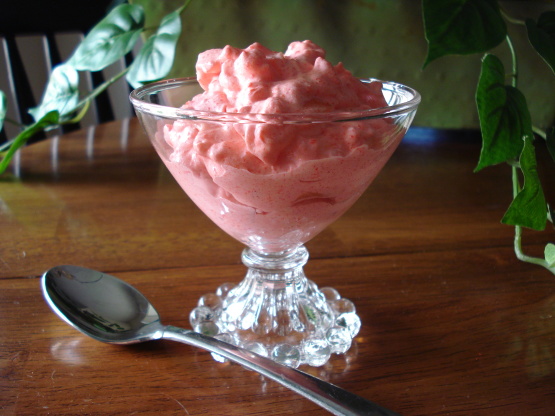 This is a light fruit salad that goes well with chicken or pork. The cottage cheese keeps it from being overly sweet. Please note prep time includes chilling time. Kids like this, too!

FYI - My aunt taught me to let the cottage cheese sit in a strainer for an hour or so, to let the milk separate from the cheese curds, then it will have a much better texture....less mushy and runny.
Mix together cottage cheese and dry jello.
Add the Cool Whip and mix thoroughly.
Add fruit cocktail and nuts (if desired) and mix.
Chill for at least 3 hours before serving.