Cottage Cheese Delight Breakfast Bake
Bergy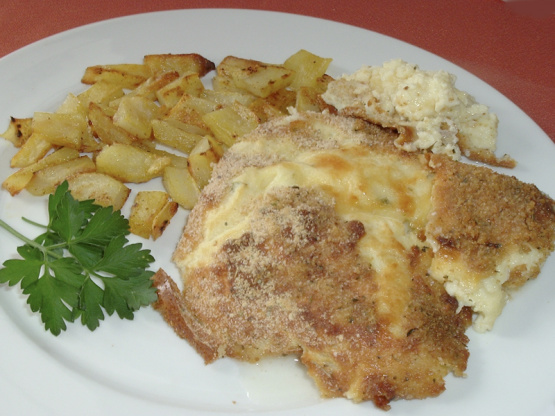 This recipe comes from the Babbling Brook Inn in Santa Cruz, CA. I got the recipe from Mastercook. This is a great breakfast with homemade rolls or bread on the side. One of our family favorites.
Preheat oven to 350 degrees.
Grease a 9" X 9" baking dish and place cheese in the bottom.
Whisk together eggs, milk, flour, cottage cheese, and melted butter.
Pour mixture over cheese in baking dish and.
sprinkle breadcrumbs on top.
Bake 45 to 50 minutes, until eggs are done.