Cottage Cheese Cheddar Enchiladas With Taco Sauce
Prep 15 mins
Cook 15 mins
Directions
Set oven to 350 degrees.
Grease a 13 x 9-inch baking dish.
In a bowl mix together cottage cheese, 1-1/2 cups shredded cheddar cheese, tomatoes, green onions, chili powder, seasoned salt and green chilies (if using).
Divide the mixture between the 8 corn tortillas.
Roll up the tortillas and place seasom-side down in the baking dish.
Drizzle the taco sauce over the tortillas and thne sprinkle with 1 cup grated cheddar cheese (or to taste).
Bake for 15-20 minutes or until hot and the cheese has melted.
Most Helpful
This recipe is wonderful, cheesy goodness! I did a little changing, to fit the tastes of younger children. I didn't add the chopped tomatoes, green chilies or green onions--used sauted, diced white onion instead. I also used two 10-ounce cans of store bought enchilada sauce. I poured 1 of the cans on the bottom of the 9 X 13 casserole dish and poured the other can on top of the corn tortillas, before I sprinkled the rest of the cheese on top. Oh, to make rolling the tortillas easier, I put each one in a skillet on my stove top on low heat with a little bit of canola oil for about 5-10 seconds per side. My husband and children loved these enchiladas! Thanks, Kitten~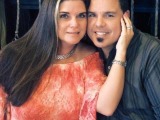 Cottage cheese? Who knew! Honestly, I had very low expectations so this was a pleasant surprise. I didn't have green chiles, tomatoes or green onion and they still turned out great! I mixed it well and the filling had the texture of ricotta, which I love. This is a keeper %u2013 thank you for sharing.
Wonderfull thanks for posting.