Cottage Cheese Bread - Abm
twissis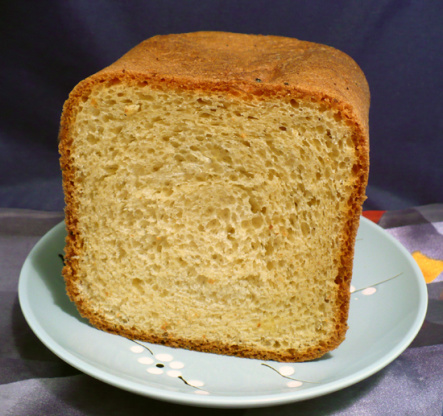 A hearty, mild white bread that is great for toasting or serving with soup.

This review is very hard for me as it is a combo of Good & Bad News. I am sure I made the recipe exactly as written, carefully measuring ea ingredient b4 loading the ABM & checking them off as I did. The recipe does not specify a baking cycle & IMHO that is where the fault lies for my outcome. I now believe the *sweet cycle* should be used, but w/no mention of a baking cycle, I opted to use the basic cycle w/a med crust for a lrg loaf. The 2nd rise was so huge that it pushed the limits of my ABM lid b4 baking began. When done, I had quite a mess as the dough had overflowed the baking container, cooked bread over the rim + partly down the sides of the baking container & could not be dislodged. Left till today & fully cool, I pried those sections out of the ABM to remove the container. My ABM needs more clean-up work ~ BUT the bread was a happy surprise. The texture is nicely soft, the flavour excellent & it made great buttered toast this morning. We will be gone for a mo, but I intend to try this again after our return & hope to be able to edit my review for the better. :-)
Add the ingredients to your bread machine in the order suggested by the manufacturer, and start.
Add more bread flour if the dough seems too sticky.