Rita~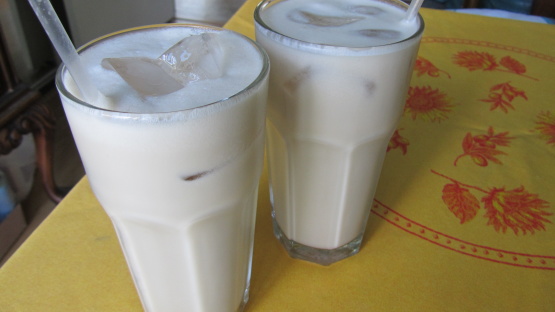 Send yourself to the tropics when you sip this easy-to-make smoothie-style banana-rum drink.

I thought this was great. Rita is right it did not have much of a Kahlua flavor, which I was fine with. I love the rum/banana flavor combo. Since the Kahlua presence isn't strong I may sub it in the future with macadamia nut liquor which I love adding to sweet drinks.
Place the banana and ice cubes in a blender, and pour in the coconut milk, evaporated milk, rum, and coffee liqueur.
Blend until well mixed.
Pour into 2 tall glasses and serve.