racrgal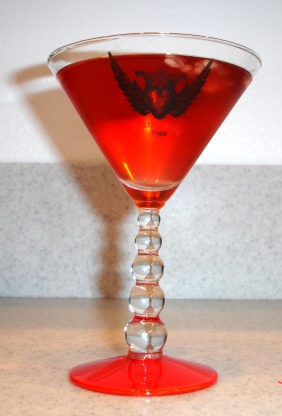 From Sandra Lee on Food Network.

Tried this last night at our favorite Irish Pub where I had the bartender make it for me. He used fresh lime juice instead of roses lime and it was DELICIOUS! It is so smooth and not too sweet and I ended up having two of them! Now I will buy the ingredients to make this at home.
ice cube

1

fluid ounce tequila

1

dash Rose's lime juice

3

ounces cranberry juice (2 shots)

1

slice lime (to garnish)
Fill cocktail shaker with ice. Add tequila, lime juice and cranberry juice. Shake several times. Strain into martini glass, garnish and serve.