3 Reviews
Wow! I'm in love with annatto now! I actually went to a spice store when I was on vacation and bought both annatto and achiote seeds (small amts of both) because I knew it was a spice used in South American cooking. Then I only needed to search for a recipe that used it...and I'm so glad I tried this one.! Yummy flavors going on here. Will do again. Thanks! Made for Culinary Quest - South Amercia - International Agents of Quest.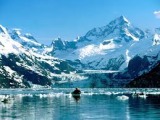 We enjoyed this very much! Healthy and simple technique. Made a wonderful weeknight meal. Next time I would increase garlic a tad. Nice combination of onion, tomato, and jalapeño peppers which is so pretty. Reduced recipe for 16 ounces of fish, and DH and I ate every morsel! Living here in north-woods of Wisconsin, I was unable to buy sea bass and for some odd reason the grocery did not have haddock or cod either so bought pollock which is not 1/2 inch thick. Mine did over cook which you see from pic, had on 30 minutes-- should have been maybe 25. For the annattoo seed which I could not find and according to kitchen dictionary knew we would not like turmeric so did differently, (for 16 ounces fish) I subbed in 1/4 cup vegetable oil, 2 tablespoons ground cumin, and 2 teaspoons chile powder, let set without heat, and then did strain. Served with http://www.food.com/recipe/black-beans-and-rice-386763 by starrynews. Thanks for sharing. Made for Culinary Quest 2014

Oh Yum! This is so good it has to be 5 stars. I used garlic oil as I have never seen annatto oil or seeds so I hope that garlic oil isn't too far off. This delivers rich flavor in spades and it turned out wonderful, especially with a rookie DH cook. I'm so proud of him. It was paired with brown rice and a green salad for a healthy and scrumptious meal. Made for ZWT7 and Team Witchin Kitchen.

Corvina a La Chorillana (Peruvian Fish in Spicy Tomato Sauce)