Corny Macaroni and Cheese
Sally S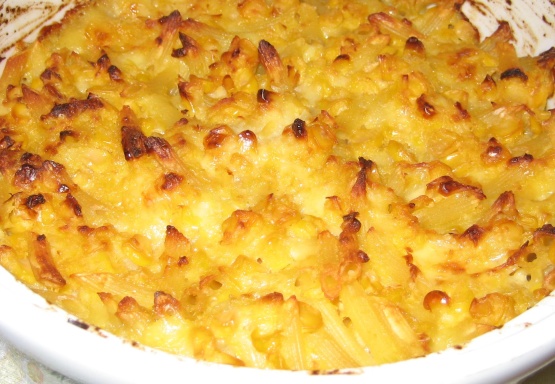 My mom has been making this for years and the whole family prefers it to regular mac & cheese.

This got mixed reviews at my home. I liked it but liked it better cold but the rest of the family ate it but said not to make it again. I followed the recipe as written other then I used two cups of cheese as one didn't seem like enough. This made a lot. We love mac and cheese and plain corn but my family just didn't care for it together.
In a medium size baking dish, combine the 2 cans of corn.
add the macaroni(uncooked) and the velveeta.
stir until mixed well.
dot the top of the casserole with the butter and salt and pepper to taste.
bake for approximately 1 hour at 350f.