Corny Garlic Mashed Potatoes
Prep 35 mins
Cook 55 mins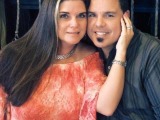 From Taste of Home Magazine. This dish is a nice change from regular ole mashed taters.
Directions
Remove papery outer skin from garlic (do not peel or separate cloves).
Brush with oil.
Wrap in heavy-duty foil.
Bake at 425° for 30-35 minutes or until softened.
Cool for 10-15 minutes.
Cut top off garlic head, leaving the root end intact.
Squeeze softened garlic into a large bowl; set aside.
Place potatoes in a large saucepan and cover with water.
Bring to a boil.
Reduce heat; cover and cook for 15-20 minutes or until tender.
Drain and add to garlic.
Add the butter, sour cream, milk and parsley; mash.
Add the onions, corn, salt and pepper; mix well.
Spoon into a greased 11-in. x 7-in. x 2-in. baking dish.
Sprinkle with the cheese.
Bake, uncovered, at 350° for 25 minutes or until heated through.
**Total cook time does not include letting the garlic cool for 10-15 minutes.
Most Helpful
We absolutely loved this dish! The corn was a very tasty addition to mashed potatoes and the garlic and cheese made it scrumptious! This is definitely a keeper at our house! Thanks for sharing!

This is a family favorite! My friend made it for our dinner club and I was licking my plate asking for seconds. I made it for a holiday and every family member has asked for it at every family gathering since. You can make it a day ahead and re-heat before you serve. It is a great leftover as well. Worth every second of prep and cook time!