Cornmeal Pancakes With Blueberry Maple Syrup
Rita1652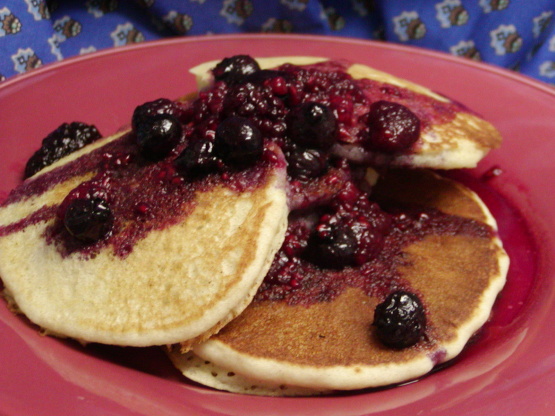 This recipe is a unique twist on an everyday breakfast favorite. My friend found this recipe in the Food Network Kitchen's Cookbook, and was just dying to try it. I think the blueberry syrup would be great on ANY pancakes, even if you don't have the extra time to make these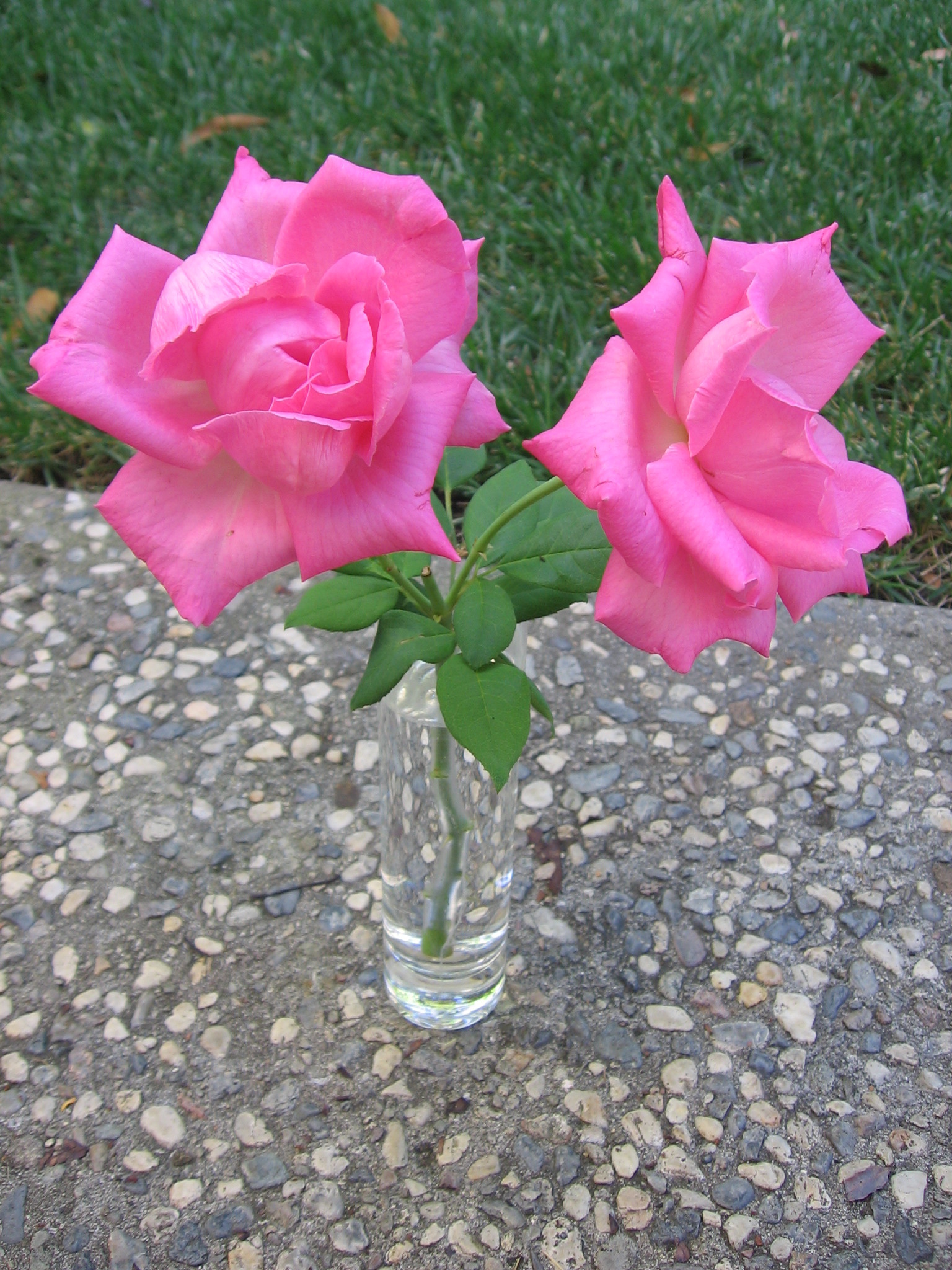 Top Review by Maito
I had already made some blueberry syrup (with orange zest and Grand Marnier), so I used it for this. I cooked it for 15 minutes and then pureed it, and it was very thick. This was the best part of the breakfast! I love fresh nutmeg and whipped egg whites folded into pancakes, but I thought the cornmeal gave it a little bit of a gritty texture (still detectable, but less prominent with the syrup on it). 16 pancakes was spot on!
Preheat oven to 200 degrees.
Whisk flour, cornmeal, brown sugar, baking powder, salt, baking soda and nutmeg in a large bowl.
In another bowl, whisk egg yolks with buttermilk, milk, melted butter, and vanilla extract.
Combine the wet and dry ingredients to make a thick batter, be sure not to overmix.
Whip egg whites until they have soft peaks.
Fold the whipped egg whites into the batter.
Heat a large nonstick skillet over medium heat.
Lightly coat the surface with butter.
Pour about 1/4 cup of the batter into the skillet for each pancake.
Cook until bubbles break the surface of the pancakes and the undersides are golden brown.
Flip pancakes and cook for another minute or so on the other side.
Keep cooked pancakes warn on baking sheet in the oven while you cook the rest.
Serve pancakes with warm blueberry syrup.
For the syrup:.
toss the blueberries and maple syrup in a small saucepan.
Add cinnamon stick and cook over high heat until boiling and blueberries begin to pop, about 5 minutes.
Remove from heat, remove cinnamon stick, and whisk in butter and lemon juice.