PanNan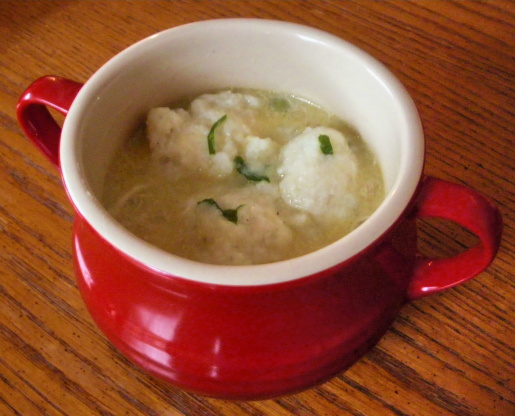 Serve with a vegetable stew, or any stew of your choice. I suggest a Braised Spring Vegetables recipe (see below). This can be made 45 minutes to one hour ahead of time. From a 6/20/2007 issue of the New York Times, posted by Melissa Clark. Try this with Braised Spring Vegetables Braised Spring Vegetables.
Bring a large pot of heavily salted water to a boil. Combine dry ingredients in one bowl and herbs, butter and eggs in another. Stir the wet into the dry until just combined into a very thick batter. If it is doughlike, add more buttermilk.
Drop batter a teaspoonful at a time into boiling water. Simmer until cooked through (cut open one to test it), about 15-20 minutes. This will take longer if your dumplings are large. Turn off heat and let dumplings rest in cooking liquid until ready to use, up to an hour or until they start to fall apart.