ByNDii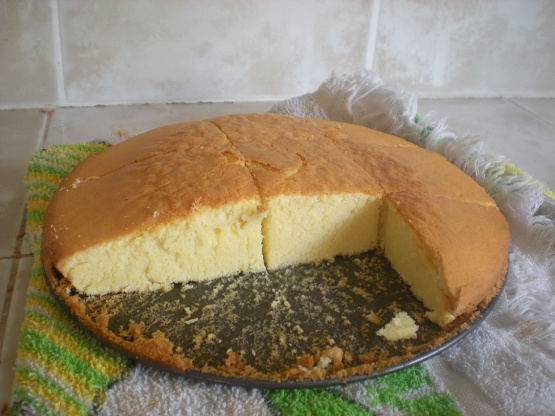 In an attempt to lose weight, I have cut out wheat and some other products out of my diet (it's working by the way! lol)... Today I wanted to make a cake. I searched everywhere for a cake recipe made with corn flour instead of other flours and I couldn't find one anywhere. So I made my own, and was quite pleased with the result!! edit: I'm not sure why the "nutritional value" is so high on the side.. please note that if you do click on the detailed view, you'll find that each serving is 377 calories... NOT over 2000, thank you. :).

Everyone (my son, husband, and I) LOVED the taste of this cake, and that's why we gave it 5 stars. However, I made it in a muffin/cupcake pan and had to scoop them out with a spoon because they were very crumbly. Next time, I'm going to use a cake pan.
Preheat oven to about 170 degrees Celcius.
Beat vanilla, butter and both sugars well, add the egg and continue beating until nice and creamy.
Mix in the corn flour and baking powder and slowly add the milk, mix gently until combined and then beat well again - I like to alternate between high speed and low speed.
Pour into a cake tray and bake for approximately 40minutes or until when poked through the poker comes away clear with no residue.
Serve warm, spreaded with butter :).