Corned Beef Hash With Poached Eggs Under Hollandaise
Prep 10 mins
Cook 20 mins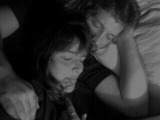 This is a great breakfast served with buttered toast and morning coffee. If you prefer a quicker recipe, just use canned corned beef hash.
Directions
HOLLANDAISE SAUCE: In a blender or food processor, put the egg yolks, mustard, cayenne, and water. Blend this together and then slowly start pouring in the warm butter with the blender running to incorporate. Add the lemon juice, salt, and pepper. Thin with a little water if it's too thick. Keep warm.
HASH: Heat the oil in a nonstick skillet over medium heat. Add the potatoes, and carrots. Cook until soft, about 10 minutes. Add the onion, corned beef, and chives, and cook 5-10 minutes, turning occasionally. If desired for crispiness, during the last few minutes, don't turn the hash in order to create a searing or browning on the bottom.
EGGS: ln a large skillet filled with 2" of water, bring it to a boil, and add the vinegar. Reduce the heat to a simmer and crack the eggs carefully into the water. Using a spoon, spoon water up over the top of the eggs several times while they cook. Simmer until the eggs are set, about 3-4 minutes. Remove the eggs with a slotted spoon and place them on paper towels to dry them off.
SERVE: Place the hash evenly onto warm serving plates. Using the back of a spoon, make a hollow in the center of the hash. Place a poached egg into the hollows and then top with hollandaise; garnish with chives.
Reviews
Most Helpful
Yum!! This is a great hash. I make hash often as it is DH's favorite breakfast but my corned beef and onion are always overcooked; I don't know why I never thought to add them later! So needless to say this turned out much better than my usual hash. I also really loved the addition of the hollandaise, it really put it over the top. Thanks for introducing a new way to make this more delicious!

This was a tasty breakfast with some of our favorite foods. We occasionally eat eggs with corned beef hash, but the lemon hollandaise was a nice addition as it freshened the flavors. The amount of hash seemed just right for the four of us; I think it would have been skimpy for 6. We love hash so maybe it would be right for 6 lighter portions. I followed the recipe very closely and had a couple of glitches: The hollandaise turned out thin; I would probably omit the 2nd TB of lemon juice next time. The potatoes (which were in a small dice) weren't done by 15 minutes so I had to cook longer and by then the onions and meat were too brown. So I'd cook the potatoes longer up front before adding the other ingredients. Thanks for the tasty breakfast recipe!