Prep 20 mins
Cook 30 mins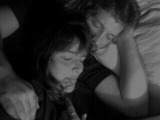 Directions
Heat the oil and butter in a nonstick skillet over medium heat. Add the onion, potatoes, and optional carrots. Cook until soft, about 5 minutes.
Add the corned beef, and cook 5-10 minutes, turning occasionally.
Most Helpful
We love corned beef hash,it's great comfort foood.
I omitted the carrot (DH said that it had no place in a real hash!) and added just a splash of Worcestershire sauce to perk it up a little.
Topped with fried eggs...comfort on a plate!
Made as a THANK YOU for tagging in PRMR during the recent TIC-TAC-TOE event.

Made this for breakfast this morning and it was a hit. I served it with a fried egg on top. I wasn't sure if I would like it because I am not a big fan of corned beef. We had some deli corned beef leftover from a meat tray, so that is what I used. Yum.

Terrific homemade version of a recipe I had only eaten from a can as a child. We made a fresh corned beef to do this for Photo Tag, but it would be a great use of leftovers...St.Patrick's Day is coming:) Thanks for sharing.