Parsley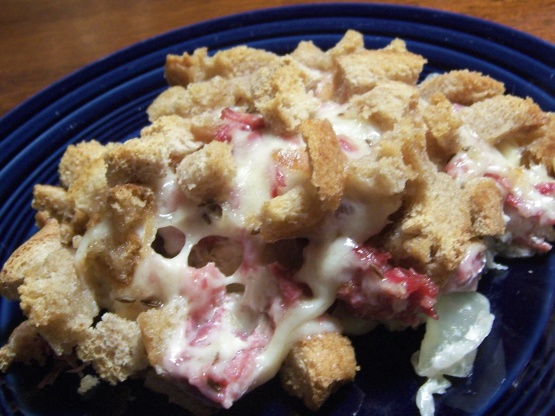 For fans of corned beef and sauerkraut, this makes for some good eating.

Top Review by LilPup
I made this for dinner last night for hubs and me. We both thought it was really great. Good flavor and just downright tasty. I halved the recipe for just the two of us and didn't use quite as much cheese. He commented again this morning on how tasty the dinner was. A defiinte repeat!
Combine the sour cream, sauerkraut, onion (if using) and garlic.
Spread mixture onto bottom of 9x13-inch pan.
Scatter corned beef evenly over mixture.
Spread cheese on top of corned beef.
Put bread on top of the Swiss cheese.
Pour butter on top of bread.
Bake at 350°F for 1/2 hour.