Prep 20 mins
Cook 35 mins

A hearty biscuit-topped casserole that is warming and filling! From Taste of Home's Casserole Cookbook.
Directions
Melt butter in a large saucepan, and cook onion at medium heat until tender; remove from heat.
Stir in flour, salt, Worcestershire sauce and pepper.
Gradually add the milk, stirring well.
Bring to a boil, and stir for two minutes, or until thickened and bubbly.
Mix in the potatoes, corn and corned beef.
Transfer to a greased 13" x 9" x 2" casserole dish.
Bake, uncovered, at 400F for 25-30 minutes, or until bubbly.
Top with the biscuits, and bake for an additional 10-15 minutes, or until biscuits are golden brown.
Most Helpful
This delicious casserole was just what was needed on a cold and wet autumnal night to help us feel cozy and warm. It was very easily put together, using ingredients I always have in my pantry. I am not able to get refrigerated biscuits over here so I substituted Drop Biscuits that I made with bisquick. (I added some strong cheddar to them) Yumm! My husband really gobbled this one up. We will have the leftovers today and I bet they taste even better than they did last night! Thanks so much for a great recipe I know I will use again!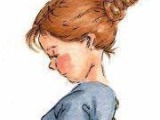 Excellent! I used 6 frozen Grands biscuits because it's what I had on hand (it took 30 minutes of cooking after adding them) and sprinkled some cheddar cheese on the beef mixture after it came out of the oven. I also used leftover corned beef instead of canned. Will definitely make again!

Loved it. I was cold and tired when I got home from work and was dreading the work of making dinner. This, however, was so easy and really delicious. Quite homey. I cut up the potatoes and corned beef and put them in the baking dish, then poured the sauce with corn over it all. I also think this would be just fine without the biscuits for those too tired to make biscuits!