Corned Beef & Cabbage Easy Style

The onion soup mix give the corned beef a milder flavor than using peppercorns if you have someone who doesn't care for the pepper. Making it in the crockpot is so much simpler than boiling it on the stove. My dad loves this so its what we make every year.
Directions
Place brisket in crockpot Sprinkle Onion Soup all over brisket.
Pour beer over the whole thing.
Layer cabbage to top it off.
Crock pot it 4-5 hours on low.
Cabbage can be put in during last hour if you want your cabbage crisper.
Reviews
Most Helpful
I must have done something wrong, but what can go wrong with a recipe like this, unless I had a bad cut of corned beef. I followed the recipe exactly and it turned out horrible. I put carrots in with the beef and cabbage and the beer taste was quite overpowering, especially for the carrots. The meat was chewy -- the worst meal I've ever made. This was the first time I made corned beef. I'm determined to try again, though. I'll be more selective in my beef purchase next time, will use a milder beer or maybe I'll just try another recipe.
This was excellent! I followed it exactly and it was perfect and easy!! Thanks for sharing.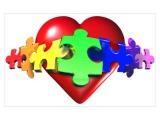 What a PERFECT recipe! Outstanding taste. I used a cream ale beer I had on hand and think it really added to the flavor of the meat. Even the pickiest of my kids had to admit to liking this!