Fauve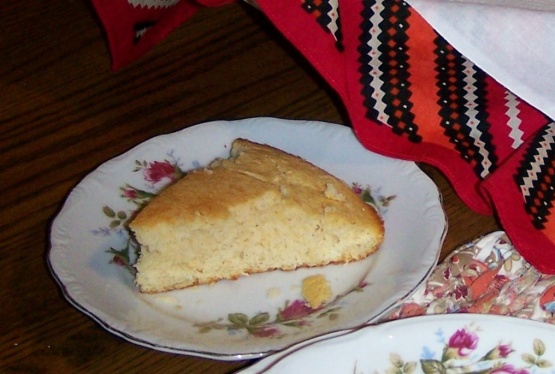 Every good Southern cook knows how to make excellent cornbread. I'm posting this tried and true family recipe here for my 2 teenage girls, who I'm sure will one day be fantastic cooks.
Place butter in a 10 inch cast-iron skillet.
Heat in a 425 degree oven for 5 minutes, or until butter is melted.
Remove from oven and tilt pan slightly to coat sides, all around.
Combine cornmeal mix, flour, and sugar in a large bowl.
Stir together buttermilk and eggs.
Add to dry ingredients; stir until just moistened.
Pour batter over the melted butter in skillet.
Bake at 425 degrees for 25 minutes or until golden brown.