CindiJ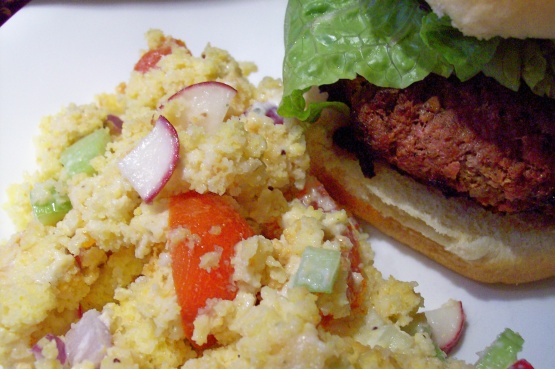 My sister gave me this recipe several years ago. So very easy and so very good! I share this recipe often with other customers at the grocery store when we all gather and ask "What are you fixing this week that's good & different?" I end up usually doubling this recipe as it never makes it past 1-2 meals. Can make day before - keeps well.
Prepare the cornbread according to package directions.
Let cool and crumble in large bowl.
Toss in tomato, onion, radish, celery& green pepper.
In separate bowl, mix together the dressing ingredients.
Pour over cornbread mixture and stir well.
Chill.