This recipe is from the Rural Arkansas magazine, November 1982.
4 cups crumbled white bread
4 cups crumbled cornbread
1⁄2 cup chopped white onion
1 cup chopped celery
salt and pepper
1 teaspoon sage (optional)
3 cups hot chicken broth
Directions
Combine breadcrumbs, cornbread, onion, celery, and seasoning in a large bowl; mix well.
Blend in broth and butter.
Mixture should be very soft to allow for loss of moisture during baking.
Add more broth if necessary.
Spoon dressing into a lightly greased pan; bake at 350 for 1 hour or until well browned.
Serve.
Most Helpful
I used your recipe to make stuffing muffins for Thanksgiving. Instead of putting the dressing in a traditional baking pan I used an ice cream scoop to portion it into a greased muffin tin. I baked the stuffing muffins for about 25 minutes at 375°. They turned out perfect and everyone had a perfect portion of crunchy dressing.

I made this last night. It was delicious. I didn't have any white bread so used whole wheat and also used 1/2 large shallot chopped instead of the onion. I also added a little dried thyme and some dried parsley. Thanks for a very tasty and easy recipe!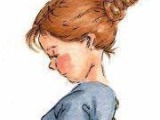 "Taste great" but i added broth on top of dress ever 30 min to keep from drying out