loof751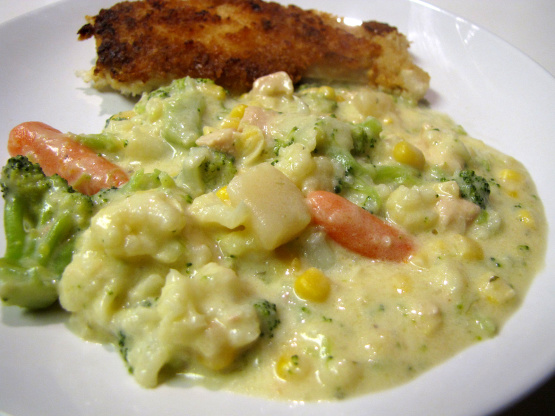 I often times just steam some broccoli & cauliflower & season it LIGHTLY! Now & then I like a little variation, & this recipe does the trick!

Very tasty and easy veggie dish! I couldn't find cream of corn soup so I used chicken corn chowder; since it wasn't condensed I only added 1/4 cup of milk. The soup and cheese created a yummy creamy sauce for the veggies that we really enjoyed - thanks for sharing the recipe!
In a saucepan, heat the soup & milk to boiling, stirring often.
Stir in the vegetables, & return to boiling.
Cover & cook over low heat about 20 minutes, or until vegetables are tender, stirring often.
If using the cheddar cheese, stir it in & heat through.