Corn Tortillas/Taco Shells
Prep 25 mins
Cook 15 mins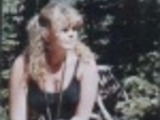 A Mexican meal is just not complete without some tortillas to butter or wrap around fillings. Tortillas can be found on Mexican tables and at nearly every meal.
Directions
Combine masa harina with water.
Mix with hands until dough is moist but holds its shape.
Add more water if needed.
Let dough rest for 15 minutes.
Divide dough into 12 balls.
Dampen dough slightly with water.
Using a tortilla press or a flat baking dish, press dough between two pieces of waxed paper to a 6 inch round.
Carefully peel off the top sheet of paper.
Place tortilla, paper side up, on a hot ungreased griddle or skillet.
Gently peel off remaining paper.
Cook for 30 seconds or until edges begin to dry.
Turn and cook until surface appears puffy.
Repeat with remaining dough balls.
To make taco shells: In a heavy skillet heat 1/4 inch cooking oil.
Fry each tortilla 10 seconds or until limp.
With tongs, fold tortilla in half and continue frying holding edges apart.
Cook 1 1/4 to 1 1/2 minutes more or until crisp, turning once.
Drain on paper towels.
Most Helpful
These are not your store bought tortillas. In fact, I didn't expect them to be and I am glad they weren't. They are thicker, more of a corn texture and chewier. It was difficult to get the hang of making the tortillas at first. Just like it is when you are learning something new. However, it was a buzz to have made these with our own hands. A great feeling to see the stack of tortillas that we, the family, had made. Our family is going to use this tortilla recipe now that we have the hang of it. I can see corn chips, tacos and enchiladas etc. Now I am on the hunt for a tortilla press. I used this recipe with Kevin Young's Chicken Enchiladas #28546.

These are okay but I feel that something is still missing in ingredients as they are quite bland. It took me approximately 45-50 minutes to make the complete taco from scratch; meat, grated cheese, shredded lettuce, etc. They were fairly crispy in texture but I am wondering if maybe they could get a little crispier with the addition of another ingredient and I think a little salt should be added also to help with flavor? I am very excited to find a taco shell recipe to use on a regular basis and I hope to read more comments on how to improve on this one because I think it's real close to what I'm looking for. Lorna
These are fun and easy to make (the masa harina dough feels good in your hands) but don't expect these to taste like store-bought tortillas! They come out thicker and chewier, even using the press, and they taste - well, just different. Blander and grainier but they are real good.