Shahana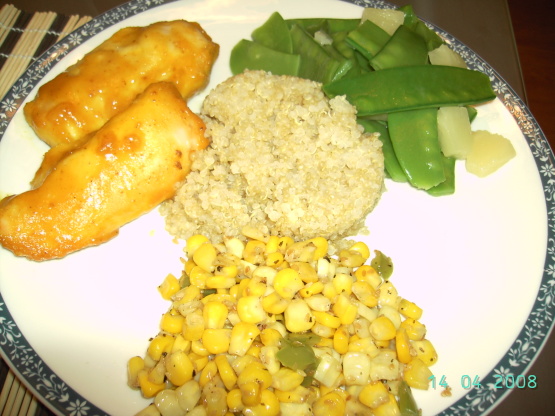 A different way of serving corn - yummy. Use fresh or frozen corn. Cook fresh corn prior to making this recipe, not included in time.

One Thanksgiving I was invited to my neighbor's family get-together. This was served and so yummy! After the meal, I asked the hostess for the recipe and she happily shared it. Such a nice change from simply opening a can of corn and warming it up. She noted that sometimes she uses a drained 11 oz. can of Mexicorn and then she only uses one tablespoon butter, reduces salt to 1/4 teaspoon, and omits the green pepper.
Mix all ingredients in saucepan and cook over medium heat until margarine is melted.
Reduce heat, cover and cook until tender, about 15 minutes.