rmsannes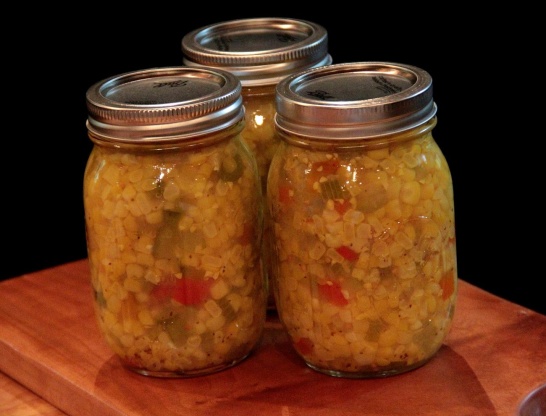 A good way to get rid of surplus corn or a really good corn deal-good with brats, dogs, and burgers.

I thought this recipe sounded really good, and used it as a base to create Mexican Corn Relish #37294. Made a few changes, just mostly for taste. Thanks to Diana Neal for posting the original recipe.
Cook ears of corn in boiling salted water for 4 minutes.
Remove and plunge in ice water-strain-and cut corn from cob-you want 10 cups.
Combine corn with remaining ingredients in a large pot and simmer for 20 minutes.
Immediately pack into clean hot pint jars, leaving 1/2 inch head space; seal.
Process for 15 minutes in a boiling water bath.