GaylaJ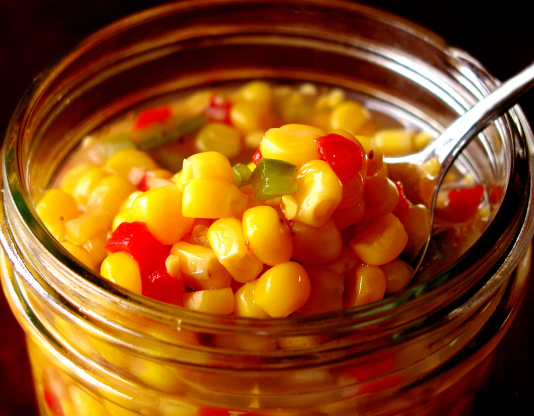 I bring this to dinner every Thanksgiving, give it as a Christmas gift and eat it year-round. Yum!

have,nt tried it out yet but will let you know using it for thanksgiven dinner as a side dish.
Combine the vinegar through the salt in a medium saucepan.
Bring to a boil and boil 2 minutes.
Remove from heat and add corn thru currants.
Pour into jars, cover and refrigerate; it should sit in fridge at least overnight before serving to let the flavors mix.