jenne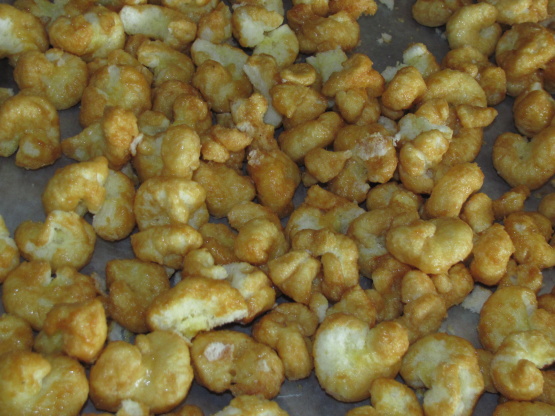 A favorite in this household. So addicting!!! O-KeeDoke carries this kind of cornpuff.

Totally delicious but try adding a half cup of peanut butter even more irresistible.
Place corn puffs in a large roasting pan.
Cook together butter, brown sugar, corn syrup for two minutes, stirring constantly.
Add baking soda to the mix.
This will cause the mixture to foam so make sure you use a 2 quart saucepan.
Pour caramel mixture over corn puffs and stir until mixed.
Place in a 250 degree oven for 45 minutes.
Stir at least every 10-15 minutes.
Remove from oven and pour on wax paper and break apart.
Enjoy!