ImPat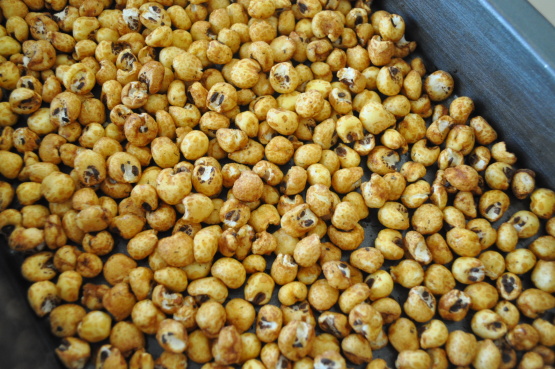 This is a great snack mix like Chex Mix only using "Corn Pops" Cereal!

Top Review by Mandy
Yum, this is a such a moreish snack, tastes great. Did find that the pops shrunk a lot in the oven so would definitely do a double batch next time. I also think that the butter could be reduced a little without affecting the outcome so will also try that next time too. Thanks for a semi-healthier alternative to potato chips!
Pour melted butter in a large mixing bowl.
Add the Worcestershire sauce, onion salt, oregano, dill and Corn Pops; mix well to coat the cereal.
Pour into a 12 x 9 pan and bake for 15 minutes at 350°, stirring every 5 minutes.
You may also add pecans or peanuts to this mix!