Ambervim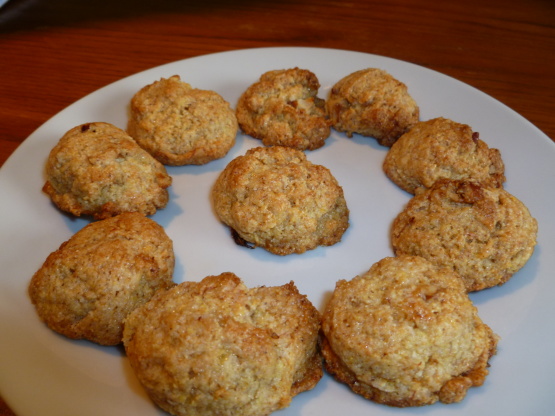 An unusual but tasty cookie with a touch of the South. From an old newspaper clipping.

These are FANTASTIC!! I love cookies made with cornmeal, just a totally different texture. DH and Kids loved them...eating them as fast as I could bake them! They are soft, moist and nutty. Mmmmm! I substituted Splenda Baking Blend for sugar, used pecans...everything else did the same. Thanks so much for this recipe!!
Preheat oven to 400F and lightly grease a baking sheet.
Mix dry ingredients in a large bowl.
Cut in shortening with a pastry blender.
In a separate bowl, beat egg; stir in bananas.
Blend into flour mixture; stir in nuts.
Drop by rounded tablespoons 2 inches apart on prepared baking sheet.
Bake for 10 to 15 minutes or until golden brown.