Corn on the Cob With Garlic Herb Butter (Crock Pot)
Nimz1466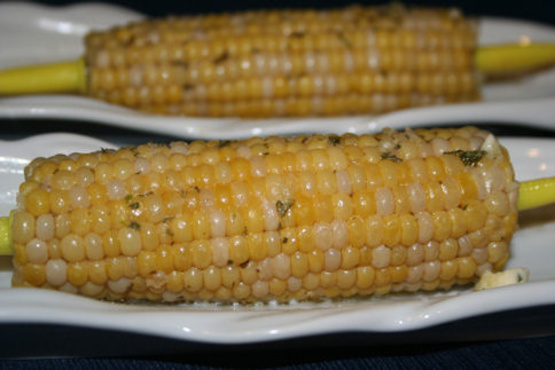 Yumm-o and extremely easy! From Rival Crock Pot Recipe Book.

I wonder if the previous poster that said the butter ruined this even tried this. This is awesome. Smearing lots of butter on an ear of corn in a ritual where I come from. This was really good and an easy way to fix corn for a busy family. We LOVED it. I used even more butter than the recipe called for.....YUMMY.
Thoroughly mix butter, garlic and parsley in small bowl.
Place each ear of corn on a piece of foil and generously spread on butter. Season corn with salt and pepper and tightly seal foil. Place corn in crock pot slow cooker; over lap ears, if necessary. Add enough water to come 1/4 of the way up each ear.
Cover; cook on low 4 to 5 hours or on High 2 to 2 1/2 hours, or until done.