Pamela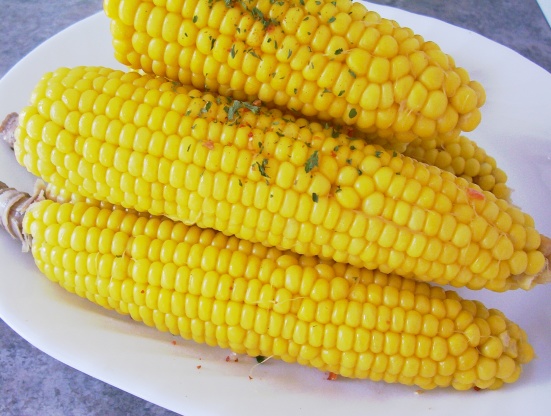 When you add milk to the liquid in which you cook corn on the cob, it keeps the kernels from becoming bitter.

Wow this was good!!! I was looking for a new way to cook corn on the cob- It was soooo sweet and tender. I cooked it for a little longer (10 min)- and only made 2 cobs of corn instead of 12. We will be having this again soon. Thanks so much for sharing!
Place the water, milk, butter, sugar, salt, and red pepper flakes in a large, heavy pot and bring to a rolling boil over high heat.
Add the corn, reduce the heat to a simmer, cover, and cook until tender, about 5 to 8 minutes.
Remove the pot from the heat and let stand until needed.
Drain and serve hot, either plain or with the condiments of your choosing, such as oil, butter or maple syrup.