Corn Muffins With Cheese and Nuts
chia2160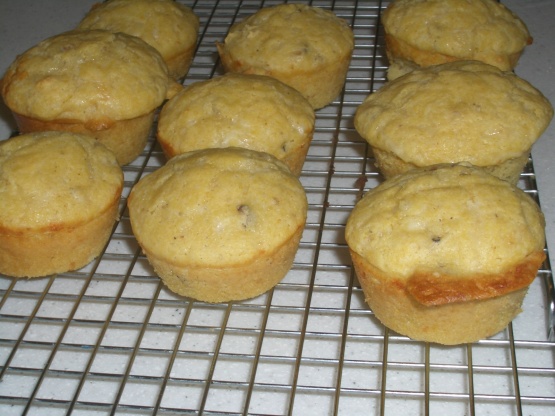 These are very easy to make and great when eaten warm with melting butter.

Really good, I also cooked them a little longer. Great taste and texture. I added extra pepper and a little ginger.
Thanks for sharring.
Preheat oven to 425°F.
Grease the muffin tins.
Mix, in a medium bowl, cornmeal, flour, sugar, salt, baking powder, and white pepper.
Add cheese and nuts.
In another bowl, whisk the eggs.
Add milk and melted butter.
Mix the dry ingredients into the liquid mixture.
Stir until just combined.
Spoon the batter into prepared muffin tins.
Bake for ten minutes.
Let the muffins sit in the tins for a few minutes before removing.
Let cool on wire racks.