Prep 10 mins
Cook 35 mins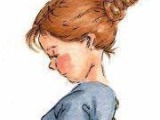 Canned goods and corn bread mix combine in this golden brunch bake I got from an old Taste of Home Magazine. It makes a lot, so I often freeze half of it.
Directions
In a large bowl, combine hash, tomato sauce, green pepper, 2 TBS onion, Worcestershire sauce, salt and pepper. Set aside.
In another bowl, combine the cornbread mix, flour, milk and eggs just until moistened.
Add 1 cup cheese and the remaining onion.
Spread batter into a greased 13 x 9-inch pan.
Spread hash mixture evenly over top.
Sprinkle with remaining cheese.
Bake, uncovered, at 375°F for 35 minutes or until corn bread layer is golden brown and pulls away from the sides of the pan.
Most Helpful
Really yummy!
I am delighted that I came upon your recipe! My family absolutely loves this. Looks really attractive too! I was keen to use use up a half can of corn beef in my fridge and this popped up. I supplemented some cooked seasoned ground beef for the remainder of the 15 ounces called for. Fried some chopped onion, capsicum, then add the cornbeef and the ground beef, some ketchup and worcestshire and some water to loosen consistency. I didn't have 2 cans of tomato sauce. Used Mike Garcia's #83625 cornbread to go with this. The only thing I will do differently next time is to make the meat topping a bit spicy (will add 1/2 tsp chillie flakes and 1 tsp chopped garlic) to suit our Indian palate. I also plan to try this out with a spicy-sweet shrimp mixture instead of hash. Suddenly a myriad of possibilities are open to me! The cheddar really enhances it. Thanks a ton!
Great dish on this cold & snowy eve. I only added 1 Tbs of Worcestershire & added some onion powder,since the kids can't see it.Everyone liked it even my picky 7 yr old.It only cost about $2 to make,love that!