Corn in Creamy Dill Sauce
Peter J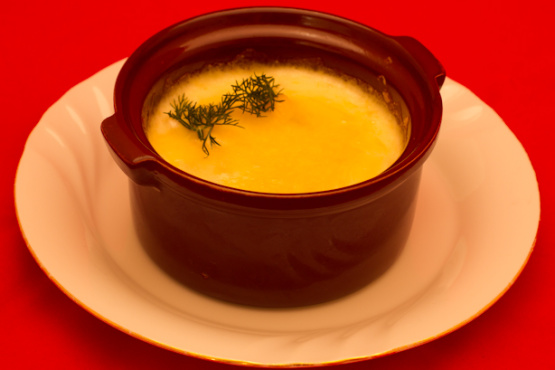 This is a take-off of the original Russian dish which was made with sour cream and topped with lots of cheese. This is the lowfat version, please be aware that lowfat yogurt can separate while cooking, so it is important not to skip the step to drain the corn well and to stir the mixture well. It has a superb taste.
Spread the corn on a towel to drain.
Preheat oven to 375 degrees.
Lightly oil a 1 quart baking dish or spray with a nonstick cooking spray.
In a small bowl, combine yogurt, cornstarch, dill weed, salt and pepper. Mix well. Stir in corn. Place mixture in prepared pan.
Bake uncovered, 20 minutes or until hot and bubbly. Remove from oven and mix well, stirring until yogurt is smooth. Spread cheede evenly over corn.
Return to oven and bake 5 minutes more or until cheese is melted.