Peter J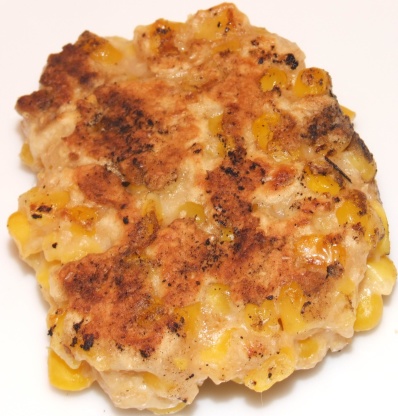 This was in my Mom's recipe cards. I have made these several times. These take a while to make, so don't double the recipe unless you are DEDICATED!! LOL My Mom did and by the time she got 1/2 done the last half were raw. She wasn't dedicated!!! LOL

These were very tasty and the batter was a perfect consistency. They had a really wonderful creamy texture on the inside while being crisp on the outside. I cooked on outdoors on a well oiled BBQ plate which made them a snap as well because I was able to cook all of them at once.
Heat oil to 400 degrees.
In a bowl mix all of the ingredients together.
JUST UNTIL BLENDED.
Drop bater by Tablespoon full into hot oil.
Do not add too many at once or it will lower your oil temperature.
Fry 3 to 5 minutes turning once.
Remove, drain on paper towel.
Serve warm drizzled with syrup.