Corn Flake Chicken Nuggets
Ms B.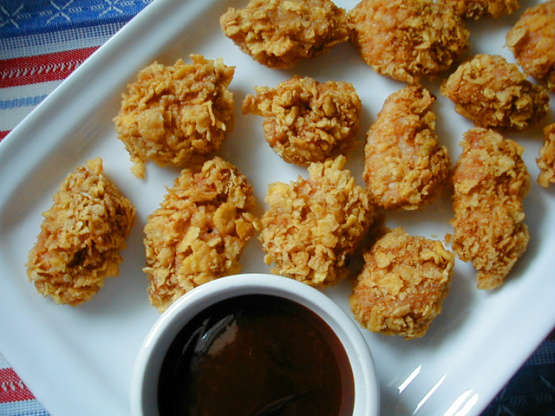 I saw Emeril prepare this on The Rosie O'Donnel Show as a kid friendly recipe. I think it is grown-up friendly too!
Combine chicken and BBQ sauce in bowl.
Crush corn flakes in zipper bag.
Season with garlic powder.
Shake sauce coated chicken a couple of pieces at a time in zipper bag with crushed corn flakes Bake on baking sheet at 350 for 25 minutes or until done.
Serve with BBQ sauce for dipping.