This is part of my back to school OAMC plan. My whole family enjoys them. They freeze nicely. I like them served warm but my kids will eat them any way. They are quick and easy to make.
2 (6 1/2 ounce) packages cornbread mix (I use Betty Crocker)
2 large eggs
1 1⁄2 cups milk
1 1⁄2 cups shredded cheddar cheese
8 beef hot dogs
Directions
Heat oven to 400. (I now have a convection oven and I cook these at 375 in the convection oven).
Mix the cornbread mix, eggs, milk and cheese until blended.
Cut each hot dog into about 15 pieces (or as big or as little as you like).
Spary muffin tins with cooking spray.
Fill tins about 2/3 full and cook for 14-18 minutes.
Eat immediately or cool and put in fridge or freezer for later.
If freezing let thaw and I like to heat them up in the microwave for about 30 seconds before eating.
Reviews
Most Helpful
A very unique and tasty idea! I used 2 boxes of Jiffy cornbread mix (made as directed on package), then added a Tbsp of chopped jalapenos and used about 1 cup shredded pepper jack cheese. This gave it a wonderful kick! We got 12 muffins. We'll be making these often, thanks for sharing the recipe! :)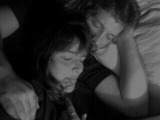 Well to start I have to admit that I actually used this more as a base concept than a verbatim recipe. I fell in love with the idea but had to cut the fat content. I used Paula Deen's Mexican Cornbread Lightened instead of the Jiffy mix and veggie dogs which I just stood up in the batter and skipped the cheese. They had a great tex-mex flavor as I used Southwest style eggbeaters, fat free sour cream and jalapenos in the cornbread. They came out delicious and fun too. My apologies for mangling your recipe hon but they were a giant hit.

I've made these several times over the last few weeks. We like them so much better than regular corn dogs and it's got to be because of the batter and the addition of cheese. The first time I made them exactly as directed (that's what my stars are based on) and they were awesome. Since then, I've added more cheese to a batch and also used monterey jack and colby cheese. I love that I can change this up depending on what I've got on hand and what we're in the mood for. Chad wants some with pepper jack cheese the next time I make them.
*Edited 10/14/12: Not wanting to deal with the muffin pan, I put this in casserole dish today. I did not make changes to the recipe, other than cheese. Baked at 400 degrees for 20 minutes. (I looked up other corn dog casserole recipes to get an estimate). After 20 minutes, I kept checking it every 3 or 4 minutes to ensure it was done all the way through. Still just as amazing and easier clean up than with the muffin pan.