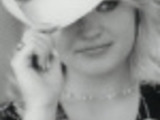 I made these for two picky young boys who stayed with us while their dad was in the hospital. It went over so well I had to make another batch! They are also a great item to store in the fridge for snacks or lunch boxes. Eat cold or heat for 30 seconds in a microwave. Hope yor picky eaters like them as much!
Directions
Combine mix and brown sugar, add eggs and milk stirring only until moistened.
Stir in drained corn, hot dogs, and cheese. Batter will be thin.
Fill paper lined muffin cups 2/3 full.
Bake at 400 degrees for 15 minutes or until tops are brown.
Serve immediately or refrigerate.