Ambervim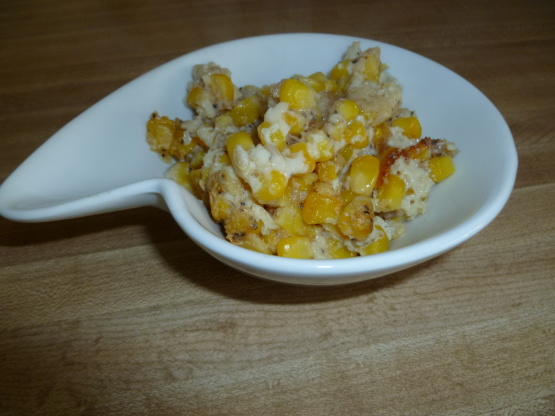 Rich and creamy - even the folks who don't like corn chow down on this!
Fold flour through corn thoroughly.
Mix sugar, eggs and milk.
Pour liquid mixture over corn and flour and mix thoroughly.
Add salt and pepper to taste.
Bake 1 hour in 375 degree oven.
Let set for 10 minutes before serving.