Prep 10 mins
Cook 1 hr 20 mins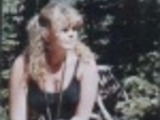 A different way to serve corn. It is always welcome at potlucks and goes a long ways.
Directions
Stir corn, eggs, cheese and bell pepper together.
Combine flour, sugar and spices; add to corn mixture.
Stir in half and half.
Spoon into a greased 1 1/2 qt baking dish.
Set baking dish in a deep pan and add 1 inch hot water to outer pan.
Bake in a preheated 325 degree oven for 1 hour, 20 minutes or until a knife inserted in the middle comes out clean.
Most Helpful
I made this to go with our Sunday ham dinner. A wonderful side dish and great way to make corn. Had the texture of a custard with a golden outer layer. Very yummy!!