Bergy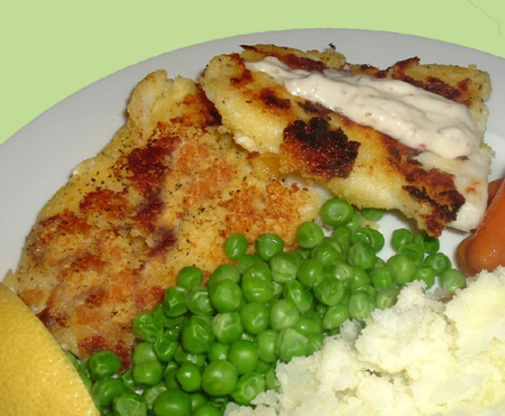 I swore I wouldn't post a recipe that I hadn't made, but the San Diego Zaarites are hassling me because I don't have anything posted, so... let me know how it works out and I'll update this once I've made it! PREP TIME INCLUDES 15 MIN SIT TIME! This recipe is from the Dannon company, but seems healthy and easy to prepare. (If you can figure a way to bake rather that fry it, please z-mail me!)

This was great! I doubled the hot sauce (used regular Tabasco,) but added red pepper, garlic powder, crushed rosemary, and black pepper to the corn meal. Pan-fried it in an olive oil/balsamic vinegar mix with a dash of butter. Scrumptious and crisp with lemon squeezed over the top.
Combine yogurt and hot sauce.
Add fish fillets to marinate for 15 minutes.
Drain fish and coat with cornmeal.
Use oil to pan fry fish 3-4 minutes on each side.
Serve with lemon and/or tartar sauce.