ImPat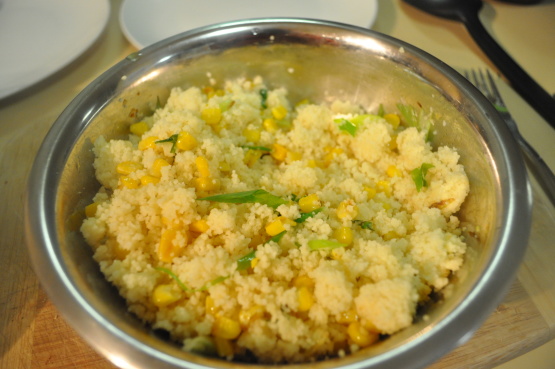 My children are complete couscous addicts,and this is one of their favourites!
Place the couscous,stock powder and water into a bowl.Cover and allow to stand for 5 mins.Fluff up with a fork.
Melt the butter in a pan,add the spring onion and corn,cook 2 minutes.
Stir corn into couscous with the parsley and serve.