k2oneal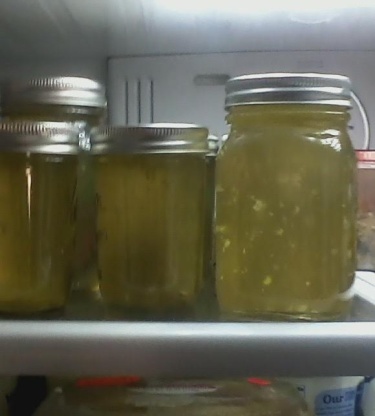 Posted upon request. I've never had this, found the recipe on another site but no name was attached. Let me know how it comes out. I would process for 5 min in a water bath.

this recipe is wonderful. it taste like honey and apples. it is great. thank you.
Bring water with cobs to a boil and boil for 10 minutes.
Measure 3 cups and strain thru wet cheesecloth.
Pour into a large saucepan with pectin and bring to a rolling boil.
Add sugar.
Bring back to a boil and boil for 3 minute.
Skim Add food coloring if you want.
Tastes like apple honey.