flower7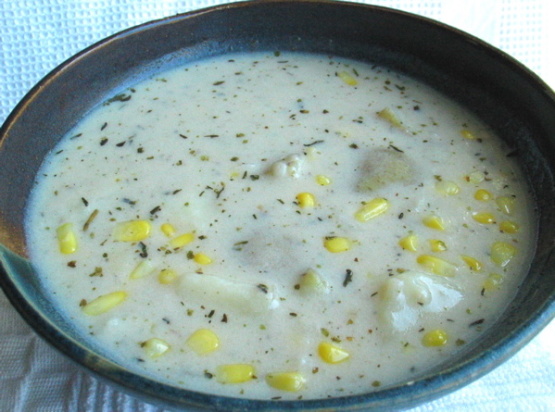 I adapted this from a Texas Corn Chowder for 2 recipe from a Cooking for 2 magazine. We didn't like it with so many peppers in it, and we liked it much heartier (or potatoes and corn) than the original one. The spices chosen can be changed to suit your tastes and what you have on hand. This can be made with 2 fresh ears of corn, but I am more likely to have frozen on hand.

This was very nice! I used beef "better than bouillon" and skim milk. Used all the seasonings as listed, though I thought it could use a little more salt. I like that it was nice and thick. My servings must be much smaller than yours as I got about 5 (1 cup) servings by following the recipe amounts. This was super easy! Thanks for posting!
Saute onions in butter, than add flour.
Add water, bullion, and milk, and bring to low boil. Add potatoes, cover, and keep at low boil for 15 minutes. Stir as needed.
Add garlic, spices, and corn, cook for another 10 minutes.