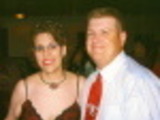 This is AWESOME!!!! My girlfriend brought this dish for Thanksgiving and we all LOVED IT!! So I wanted to share.....ENJOY!!!
Directions
Combine all ingredients into 9x13 casserole dish.
Cover and bake@ 350 degrees for 30 mins;Stir and bake 30 mins uncovered.
Most Helpful
I had some trepidation about adding unccooked macaroni to this but needn't have worrried. It cooks up beautifully! Think I may have added a tsp. of dried onion flakes and used sharp cheddar instead of Velveeta, but it was delightful! We had a small dish left over and added some frozen chopped broccoli to it and warmed it in the microwave. It was still soooo good! Thanks for a new twist on corn casseroles! Next time I'll get pictures. (If I'm fast enough!)

Made this for Thanksgiving and everyone loved it. Made me feel good, becuase when I first got married, I didnt know how to cook, now they all say how far I have come, and how I am the one they can count on for bringing new items to each family get together, my nephew in law said I was the best cook (couldnt bring myself to telling them how easy this recipe was!) :)
Seriously delicious! i added extra shredded cheddar cheese on top, along with about a half cup of crushed up herb croutons at the end. REALLYYYY good!